How to install EG/EK hatch Rear Spoiler on 88-91 Civic Wagon
Chase
Wagonist
*** Disclaimer*** I understand this is a very easy and straight forward modification but I have been asked at least 6 times in the last month how I installed my EK hatch carbon duckbill on my wagon. I want to create this thread so I have something to reference in order to show people how exactly I did it***
With that being said lets begin. As we all know the amount of aftermarket parts for our wagons are slim to none, specially for aftermarket rear spoilers unless you want to pay an arm and a leg. Also eg and ek hatchback wings are much easier to come by. So I thought why not? I took the carbon duckbill off my ek hatch and said screw it and wanted to put it on.
First off you HAVE TO drill holes in your stock wing to make this work. If you are not willing to do this, it wont work.
Its very easy, you just line up your eg/ek wing and put it right ontop of your stock wing. Once you have it set how you like it, you have to drill holes in your stock wing, where the holes in the aftermarket wing line up. I know this kinda sounds confusing but see the pictures and it would make more sense. I honestly just eyeballed it and it came out pretty good. ALSO USE PLASTIC WASHERS BETWEEN THE WINGS
Once all four holes are drilled you take the correct bolts, along with washers and basically bolt your aftermarket wing onto your stock one. So what you are doing is putting a wing on a wing. Think of your stock wagon wing as a adapter plate. Once this is all done you should have your finished product.
Now all you have to do is bolt your stock wing back on and your done! Hopefully this is what the finished product looks like.
THe shiny bolts are the bolts going through the stock wing into the carbon one:
You can see the washer bolt and the other one without a washer here ( whoops)
:
I also ended up using plastic washers that I bought at a hardware store so there is something cushioning the stock wing on the aftermarket one: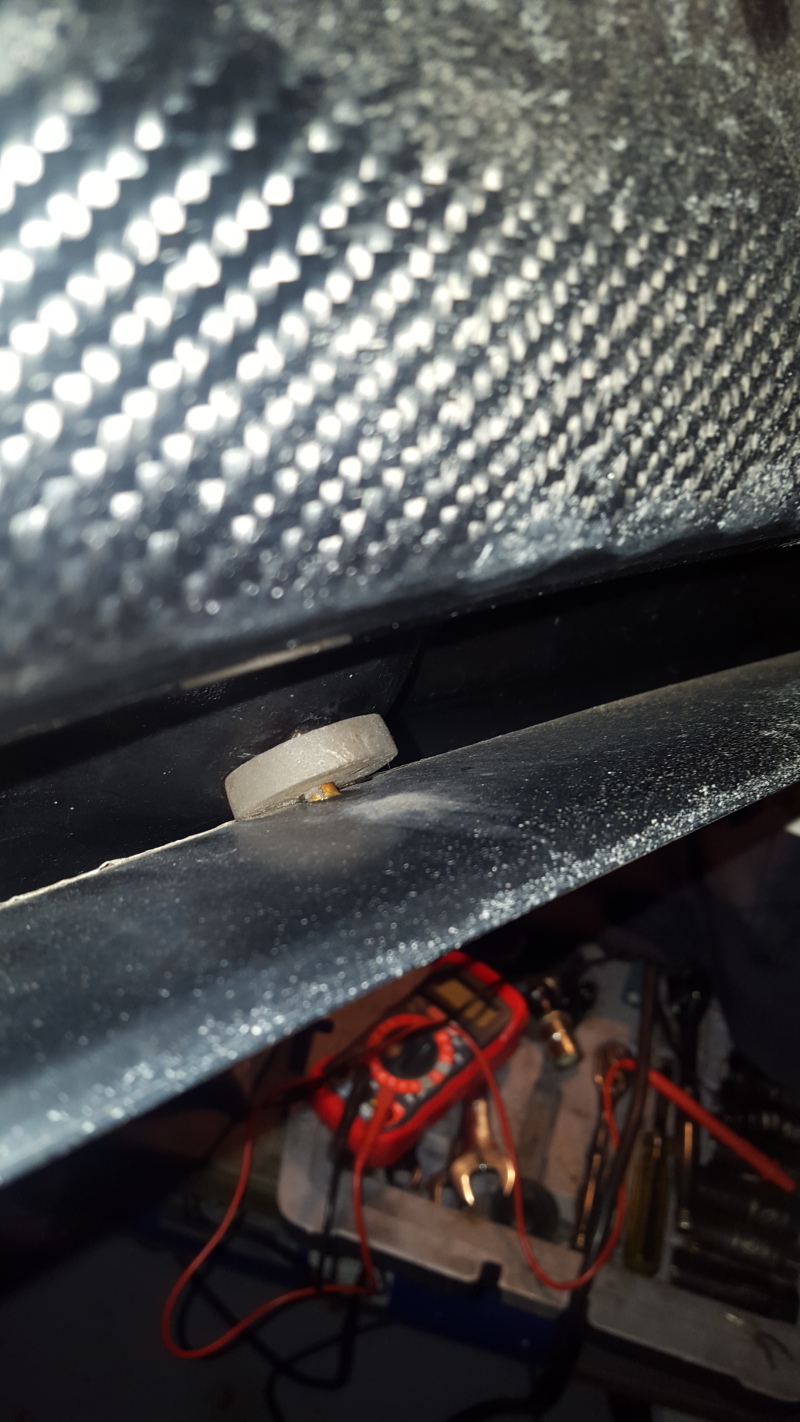 Here is the other one:
I dont have any real good close up pics of it on the car but you can get the idea: