Fasten your seat belts. It's a '94 Beagle.
PoozMcguee
New Wagonist
Hiya Internet peeps.
After about 8 months of looking online i located this Beagle about 650km away at the opposite side of the island, The price was too good so i bought it asap and got in the car with mr. Haydz and took off.
After a 7hr drive, and a cpl hours sleep, we took it for a quick cruise around the block and paid the guy and started the trip back up north straight away. Got it home no worries, Inside fans not blowing, power mirrors and only a couple windows working. After alot of fun got home no problems.
It's a '94 Beagle
EF5
Automatic
ZC 1.6 SOHC
with your normal jdm beagle bits minus the front bullbar and side bars.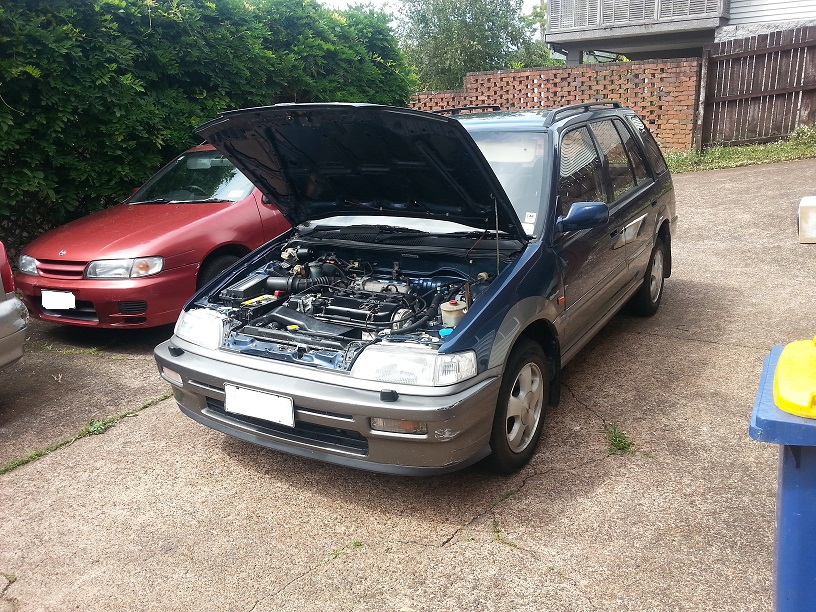 Stripped out the interior looking for any rust. Gave it all a clean. Seats out and carpet lifted up. was barely anything to fix, just clean.
Painted the valve cover as it looked horrible.
There was a wire taking the low beam from the left headlight and sharing it to the right... Found a Relay by the radiator that smelled like electrical fire, Replaced it, Wired everything back up like it should be from factory and got my lights working on their own relays, power mirrors and interior fans back... Don't ask me how the relay fixed all that...